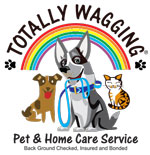 About Me
I think I was a dog in a previous life. I have loved all animals since I was a very young child but I learned that I could connect with a dog in a special way when I was 9 years old. My sister had a dog named Cimba that she actually rescued from the Red Woods in California. This dog had no idea he was a dog, in fact he was part wolf. She had him since he was a pup and he soon became the love of her life, as well as my own. Pam traveled cross country with Cimba many times and he became our hero more than once. There was the fire in my sister's apartment building, Cimba alerted us and everyone got out safely. There was the time I slipped into a current in the creek in Vermont and was swept upstream very quickly. Cimba ran along side of the creek, barking the whole time, and when he got to a spot he could reach me he stuck his neck out and grabbed me by my t-shirt. I was 9 years old and I was saved by a dog!
(Little did I know I would be saved by many dogs).
My relationship with Cimba grew stronger after that day and I started to learn a lot about his behaviors. I was fascinated by the slightest expression, tilt of the head, lowering of the tail. I wanted to learn what all of these things meant and I did. I had an encyclopedia of animals that I was given as a gift and I studied every day. From aardvarks to zebras I studied it all. I knew at that time that I wanted my life's work to be with animals. I had no idea in what capacity but I thought I would end up being a veterinarian. I continued to study and learned how to train my dog. It seemed very easy for the dog to understand what I was asking for and learned quickly. After training a few dogs with simple obedience commands, I started to study more about canine behaviors. I learned about fear aggression which helped me later with a couple of my own dogs. I have loved and lost many dogs in my life. I seem to have a special way of interacting with them that allows them to feel safe and also have fun. I am not above getting down on all fours and playing with pups or kitties. In fact, it is quite the norm! I AM one of the pack, but I am also the leader.
After graduating high school, it was my dream to go to college to pursue veterinary medicine. My father went in for some "routine" surgery and ended up passing away. My mother was in the early stages of Alzheimer's disease so I ended up staying local to help with her care. After about a year I knew this was going to be a long-term thing so I bought her house and started working as a credit manager. I cared for my mother for more than 10 years and continued to stay in the field of accounting. It was nothing I loved but I was good at it and made decent money. During this time, I had 2 yellow lab sisters named Dallas and Ginger. It was an honor to care for them for 13 and 14 years respectively. When Ginger made her transition it just about killed me. I had been caring for this dog for the majority of my adult life. In the end she had hip dysplasia and I would have to help her up and down. The care was constant. I got so proficient at veterinary medicine that I often helped the vet rather than him calling in the tech. When it was her time, I came home, collapsed on the couch, and cried my eyes out. I think it was the culmination of that, all of the continued care with the dogs and my mom, just everything. I stayed on the couch for a week and then my girlfriend told me to get up and it was time to give my love to another pup in need. We went to look at the shelters and ended up coming home with a beautiful pit-mix puppy that I named Grace because she saved me. Now here is another dog that has NO idea she is a dog! Of course, part of that is my fault because she is spoiled rotten but the other thing is she is smarter than the average bear! She is currently 7 years old. We have another rescue pup named Hope who is 2 and is on Prozac for fear aggression and anxiety. We have been working with her since we adopted her and she is becoming more outgoing every day. She loves to go to the park where I work with her every day on de-sensitization and counter conditioning.
Even as a small child I was rescuing animals. In fact, when I was 10 I had the idea to call all of the "free to good home" ads in the paper to see if I could get the animal to save. I could not believe anyone would want to give up their own pet. My latest rescue was a small, weeks old kitten. I pulled up to work one morning at 6 am and this tiny kitten was curled up in my parking space. I wasn't sure what to do as I had to report to work. I found a cardboard box and put the little one in and left it by my car and called animal control. At lunchtime, the box was still there but the kitten was gone. I once again called animal control and left a message. When I was leaving work at 4 pm, the kitty was belly up in front of my back tire. I scooped him up and headed straight to the vet. They determined the kitty was about 3 weeks old, a boy, and completely blind. He was born with no internal eyelids. The vet praised me for rescuing him and said his body temperature was so high he was close to death. I brought him home but could not keep him as I have 2 rescue dogs, one who thinks cats are snacks! I knew it was my job to save this cat so I set up a home in the laundry room. He had a bed, litter box, blanket, fresh water and an abundance of toys! I sat with him for hours and fed him and gave him all his medications. Soon he became stronger and his little personality was amazing. Even though he could not see, he learned to play and loved when we held him and loved on him. He is a great kitten, very loving as well as a spit fire, and his other senses have kicked into high gear allowing him to be independent. I have found him a wonderful home where he has a cat brother and sister and an amazing pet mom. When he is older he will have surgery to remove his eyes and replace with implants.
I truly believe that everything happens for a reason and this is no exception. After Hurricane Irma, we were without power for 11 days. I would not leave my dogs in a hot house with the windows closed up to go to work so I exhausted all of my vacation time. When my vacation time was depleted I was told I needed to report to work or I had no job. I made a decision at that point that if my employer of 10 years was going to treat me like this I was going to leave, which I did. I now have the ability and time to work with animals full time and come full circle!
If you are looking for a pet sitter or dog walker who is so in love with animals that they put them first you have found the right person. I am the one who cries when they see the disgusting reports of animal abuse in the news every day. I am an advocate who fights hard for animal rights. I would be on the front lines of a rescue operation if I had the opportunity. I am the one pets love to play with. Dogs are a great judge of character… I ask you to let them be the judge!